You have buyed a nice set like the lecture-hall but when you want to use it, you see that it is

only Iray

.

No 3DL

!!! Damn ...

Du hast so ein tolles Set wie den Uni-Hörsaal gekauft und stallest dann fest, d

ass alles Iray ist, aber keinerlei 3DL

!!! Mist ...


Additionally you have a problem when you look through one of the cameras:

everything is black

. Posing and setting figures and props in the Iray-Preview is very very difficult but without this preview you only see - nothing, because your whole environment-screen is black :-(
Adding some additional lights doesn't work too :-(

Zusätzlich kommt noch folgendes Problem dazu: Wenn du durch die Kameras schaust,

ist alles schwarz

. Posen und Figuren einsetzen ist in der Iray-Preview etwas arg schwierig, da der Bildaufbau zu lange dauert. Aber die Kamerais im 3DL-Modus sind leider alle schwarz.
Zusätzliche Lichter helfen leider auch nicht. :-(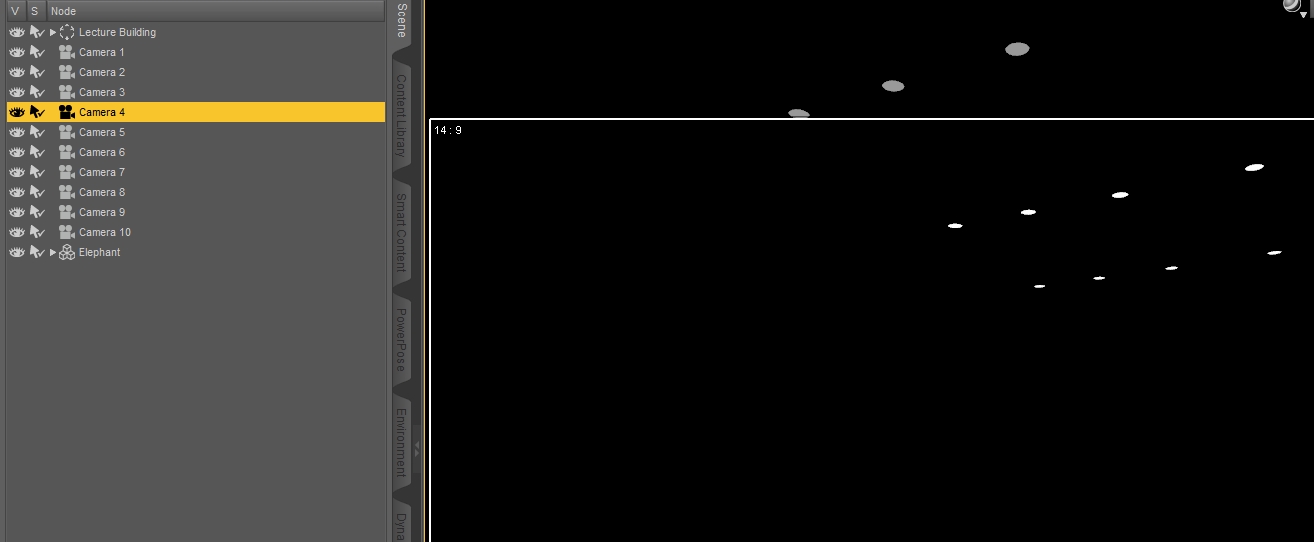 The DAZ-Hotline gave me a wonderful tipp:

Switch on the headlamp and increase the value!



Die DAZ-Hotline wusste dafür eine ganz einfache Lösung: Einfach je Kamera

die Headlamp einschalten und die Intensität hochdrehen!